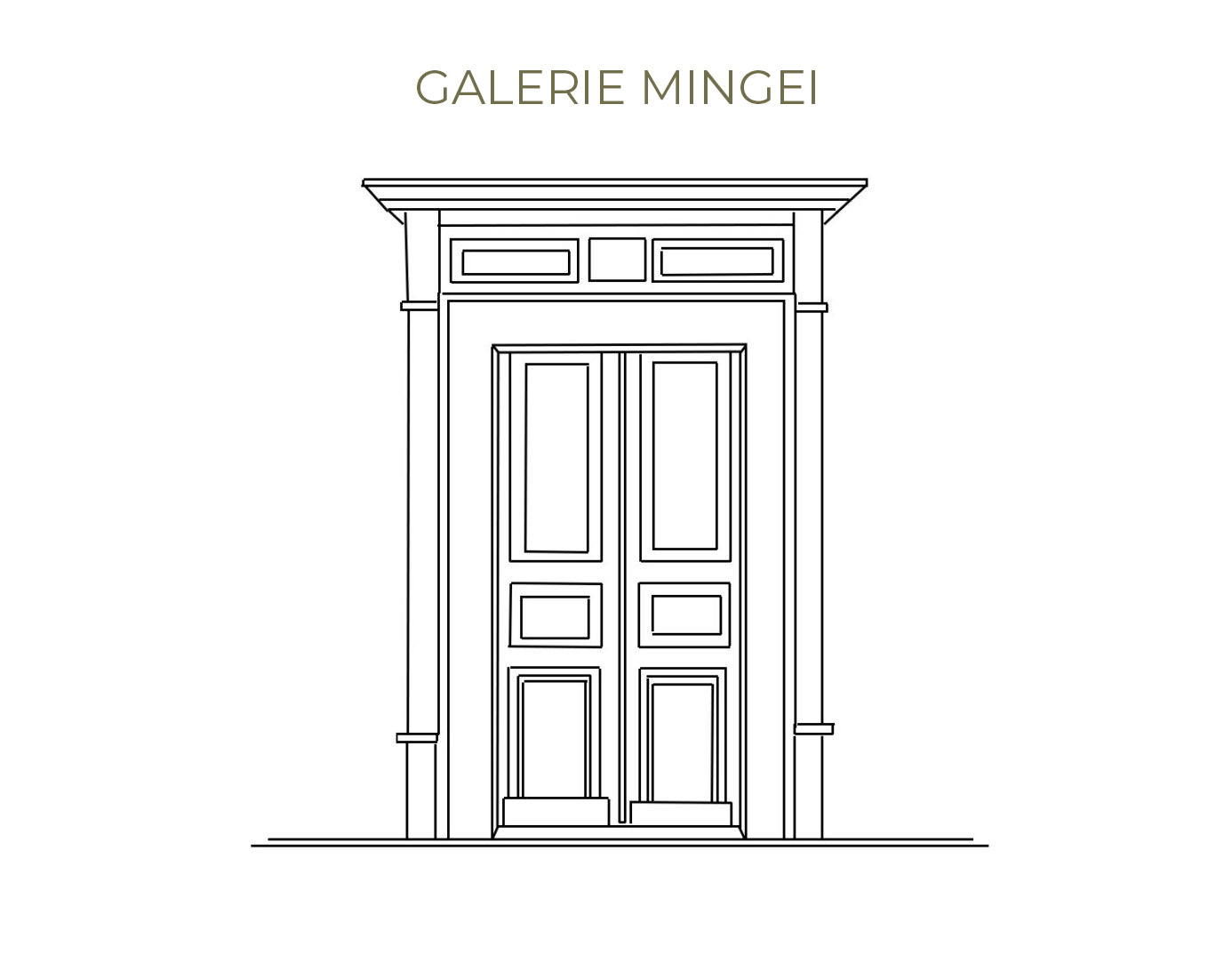 The Mingei Gallery is specialized in ancient and contemporary decorative arts from Japan. Located in the heart of the Parisian district of Saint-Germain-des-Prés, the gallery is directed by Philippe Boudin and his daughter Zoé Niang. The gallery is renowned for its thematic exhibitions and monographs devoted to artists.
Mingei Gallery is the ambassador of Japanese bamboo basketry. It is the most important European gallery promoting this specialty. The exhibition "Fendre l'Air, l'art du bambou au Japon" (November 27, 2018 until April 7, 2019) at the Musée du Quai Branly - Jacques Chirac has largely contributed to the recognition of this art in Europe. The Mingei Gallery has actively participated in the production of this exhibition that has marked the memories.
Repairing time : KINTSUGI - BORO The art of caring for objects in Japan
Sarugaku mask of a demon (Oni type)
Wood
Nanboku-cho period (1333-1392)
23 (h) x 14 x 10 cm
Wooden black lacquered storage box with gold designs Photo © Michel Gurfinkel - © galerie Mingei - Paris
A demon mask from the Nanboku-cho era (14th century) exhibited at the Toyama Prefectural Museum in 1970 and published in the catalog Nikushitsu Ukiyo-e to Kamen-Ten (fig. 135). It is protected in a black lacquer box with golden motifs of the Muromachi-Momoyama period (15th-16th c.). Demon masks (oni) appear in the "demon hunting" ceremony on Kechigan night (vow fulfillment) during Shushō-e and Shuni-e ceremonies held in shrines and temples at New Year, as well as in the Tsuina ritual observed at the court at the end of the year to drive out plague and evil.