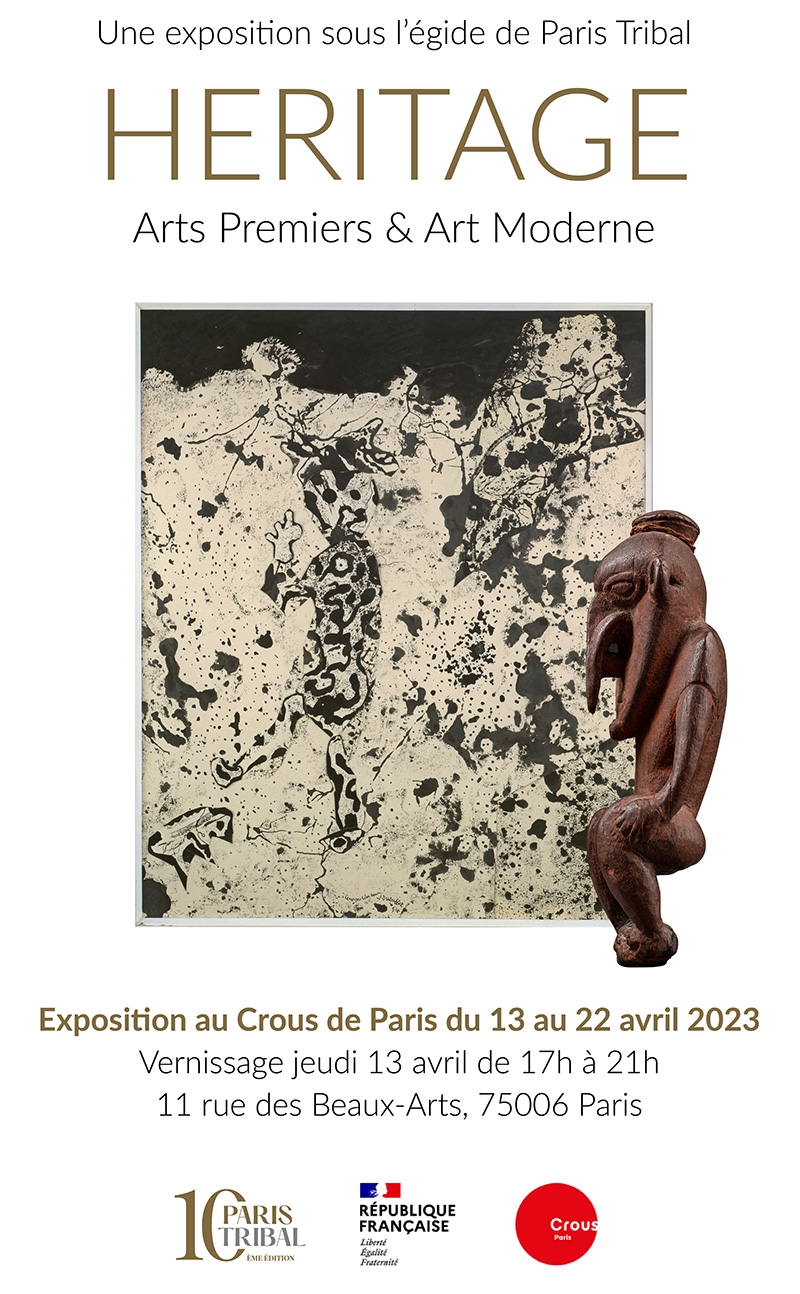 An art event coming to the Crous gallery to mark the 10th edition of Paris Tribal:
HERITAGE – Arts Premiers & Art Moderne
A collective exhibition, April 13-22, 2023
The participants of Paris Tribal, private collectors and international modern art galleries from Saint-Germain-des-Prés in Paris are thrilled to present a collective selection of artworks showcasing the universality of human genius.
For two weeks only, from April 13th to April 22nd, at the Crous gallery on rue des Beaux-Arts in Paris visitors will have the unique opportunity to discover a collection of paintings, sculptures and masks celebrating Art in all its forms.
Tribal and modern art are both integral parts of our artistic heritage. Some refer to their interconnections as influence, inspiration, echoes, common ground, or open-mindedness. In any case, it is indisputable that, throughout history, artists have shown exceptional receptiveness to the diverse artistic expressions of those who preceded them.
The exhibition entitled HERITAGE will feature important sculptures, masks and paintings illustrating the elective affinities between Modern & Tribal Arts
This collective exhibition under the aegis of Paris Tribal will be presented at the Crous de Paris
11 rue des Beaux-Arts
75006 Paris
from Friday 14 to Saturday 22 April 2023 Every day (except Sunday and Monday) : 11am - 7pm
Free exhibition, open to the public.
Opening reception on Thursday April 13th, from 5pm to 9pm.
HERITAGE, an exhibition under the aegis of Paris Tribal to mark the 10th edition of this international fair