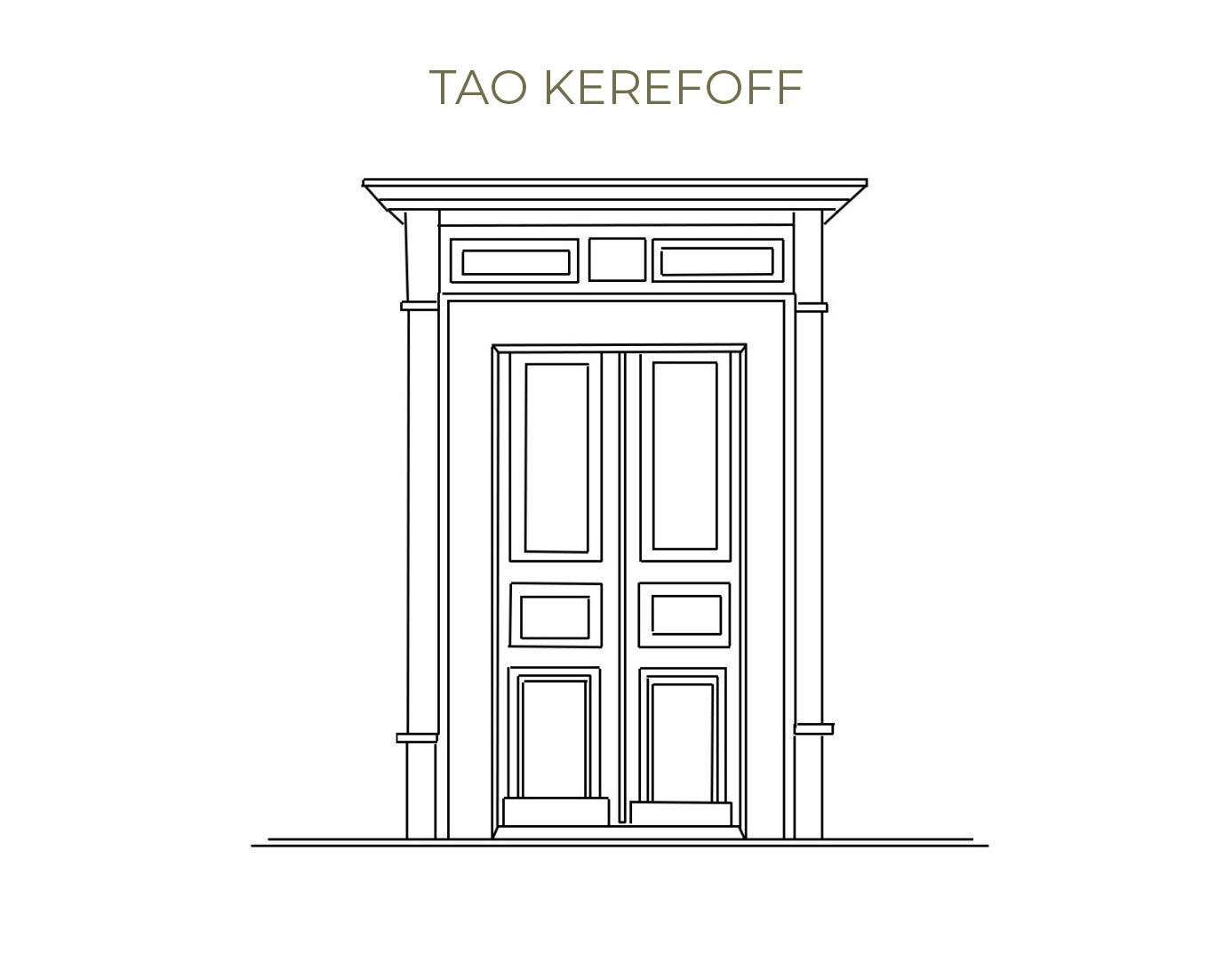 2008 : Opening of the Tao Kerefoff Gallery at the Vernaison market in the heart of the Saint-Ouen flea market.
2012: Opening of the Citadella Gallery at 40 rue Mazarine, in Saint Germain des Prés, Paris. 2013 : Member of Tribal Art Society and first participation in Bruneaf
2014: Donation of an anthropomorphic flute Bamileke /Komau Metropolitan Museum of New York
2015 : Launch of Elite Art Consulting Advising & international brokerage.
2016: Mission to research, identify, negotiate and repatriate missing works from the museum in Dundo, Angola
2017 : Admission to the National Company of Experts
Loan of a Punu mask to the Musée du Quai Branly - Jacques Chirac for the exhibition "Les Forêts Natales
2018 : Training UNIVERSITE PANTHEON ASSAS PARIS II Law and Techniques of the Expertise of works of art
2019 : Loan of an imposing representation of Calao Senufo displayed in the window of the Yves Saint Laurent boutique. In partnership with the Lucas Ratton gallery.