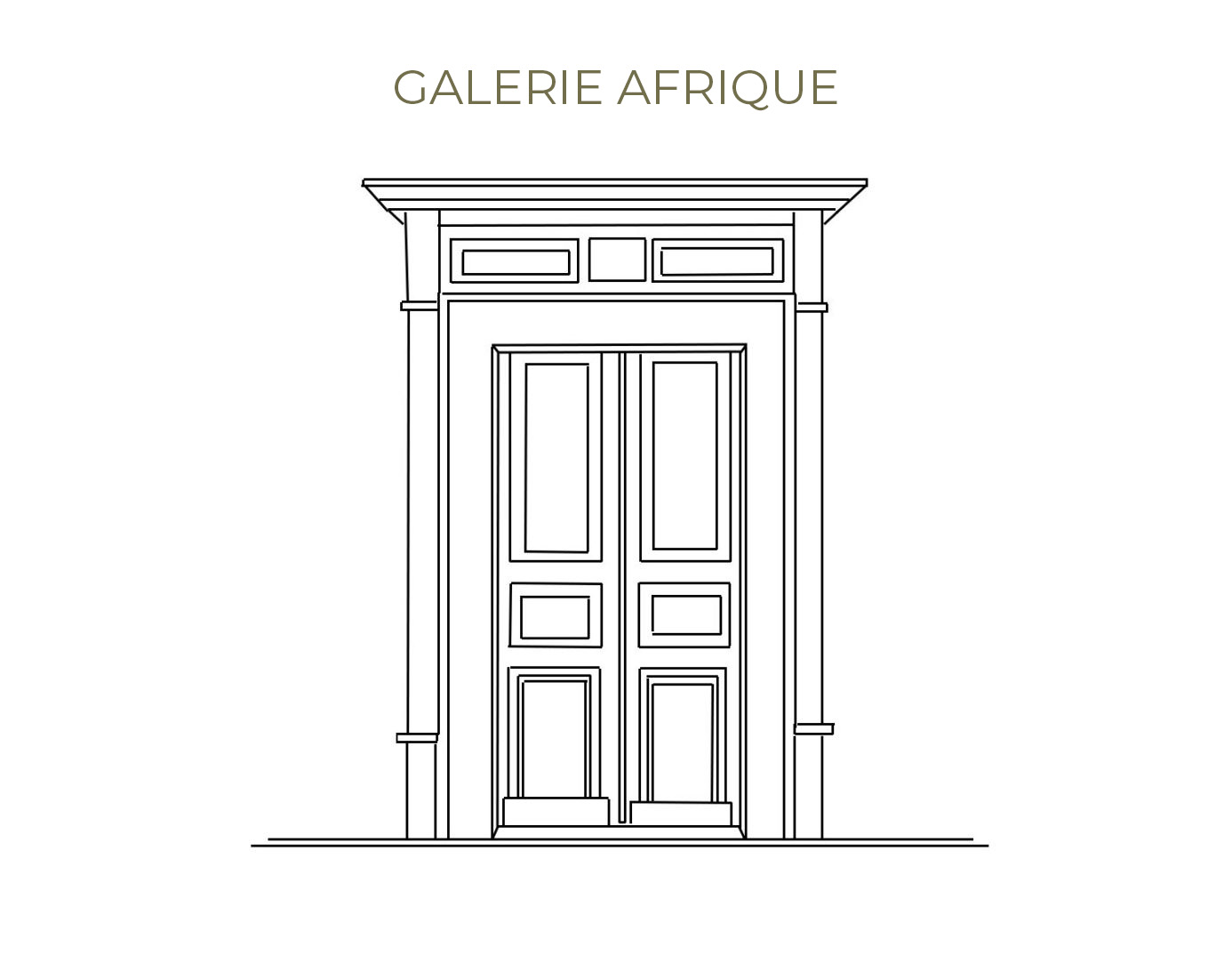 The Afrique Frantz Dufour gallery, founded in 2006, is specialised in Ancient Arts from sub-Saharan Africa. In addition to classical sculpture, we offer ethnographic objects used in daily life, rigorously selected for the purity of their form, the depth of their material and their age. Authentic objects, whose form and use refer to ancestral traditions charged with symbols.
During Paris Tribal the gallery will exhibit at 25 rue de Seine
39 avenue d'arromanches – St Maur – FRANCE
Tél: +33 (0) 679521492
www.galerie-kanem.com
Hauteur : 23cm
Reproduit en couverture de Art du Congo – Galerie KAMER 1967
Height: 23cm
Reproduced on the cover of Art du Congo – Galerie KAMER 1967
Polychrome wooden mask decorated with geometric patterns, headdress in raffia weaving on which wooden ears are sewn. This type of mask helped to reinforce the king's authority within the Bendé secret society.
Yukuben/Abakwariga culture – Nigeria
Height: 65cm
Polychrome mask from the Takum region. Two hypertrophied eyebrow arches house tubular eyes surrounded by radiating patterns. Two bovine or antelope horns surmount the face. A Rubin photographed more recent examples of this type of mask in 1965 in the villages of Bete and Lufu.
Arts of the Benoue river valley, P347, 348 ed. Fardon
During Paris Tribal the gallery will exhibit at 25 rue de Seine
39 avenue d'arromanches – St Maur – FRANCE
Tél: +33 (0) 679521492
www.galerie-kanem.com