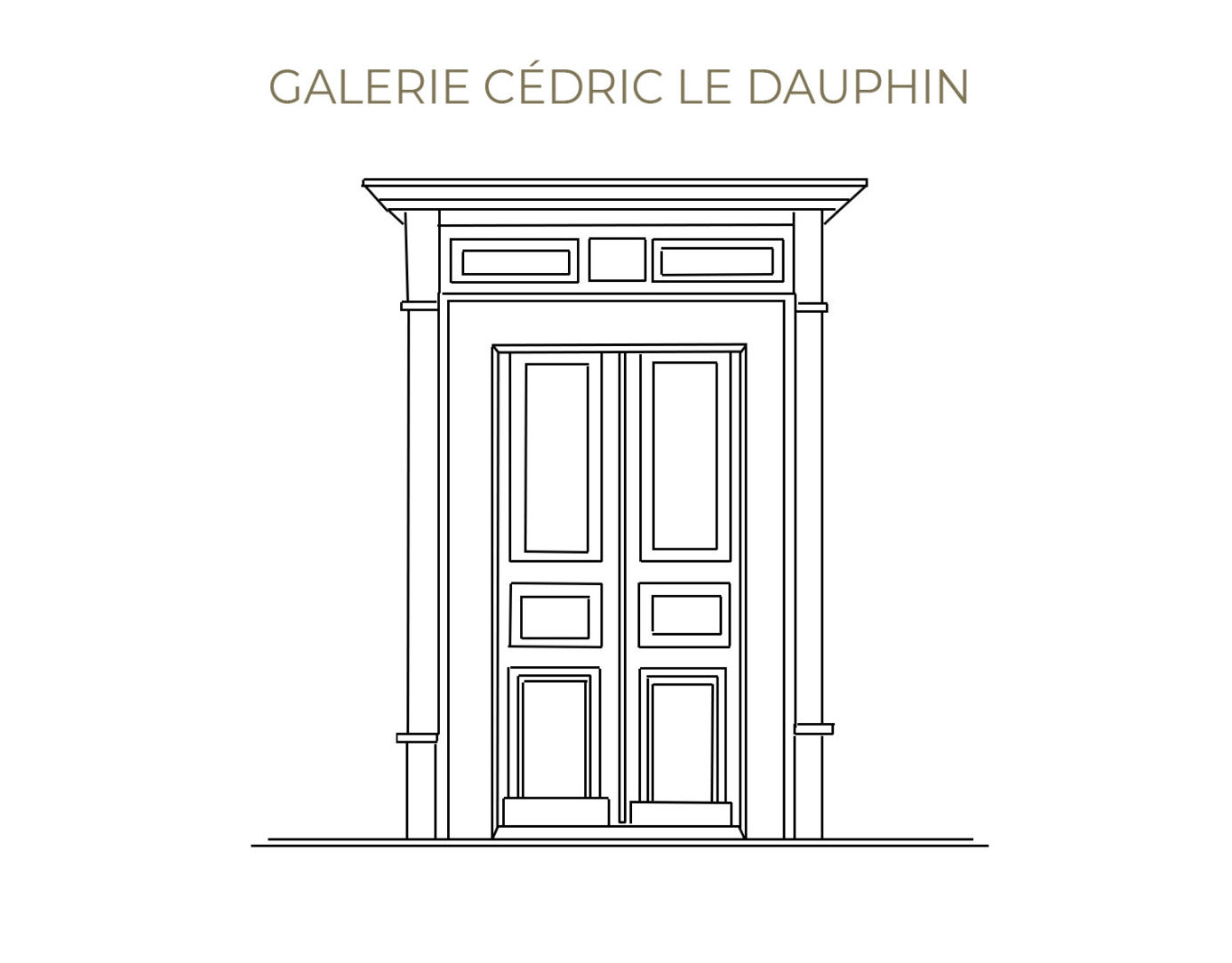 Created in Brussels and for the past fourteen years in Paris, the Gallerie Cédric Le Dauphin specializes in Tribal and Asian arts. Participating in major events and exhibitions, Cédric Le Dauphin is also an expert for public auction houses in Germany. He has also published books on his favorite subjects and specialties such as Kriss handles from Indonesia, Sunduk from the Philippines or weapons from Southeast Asia.
The Cédric Le Dauphin Gallery will present this year a collection of primitive and Asian art objects as well as our latest publication: "Kriss handles from the island of Java."
Cypress "hinoki" / "gofun" natural pigments.
This mask is worn in "Sanemori", "Toru" and "Ukai".
We know of two masks of this type, one in the Ii collection, and the other one, equally reproduced in the catalogue of the Umewaka collection an achievement of the sculptor Tosui Mitsu Nori, of the Ono Deme family, who died in 1729.
The mask of our collection bears an inscription in cinnabar lacquer which may be read:
"Maeda Rokkon" or "Roku den" Tsukuru." We believe that this inscription indicates the provenance of the Maeda estate. The collection of the Marquis Maeda Toshitame, whose quality is well in line with the prestige of the clan.