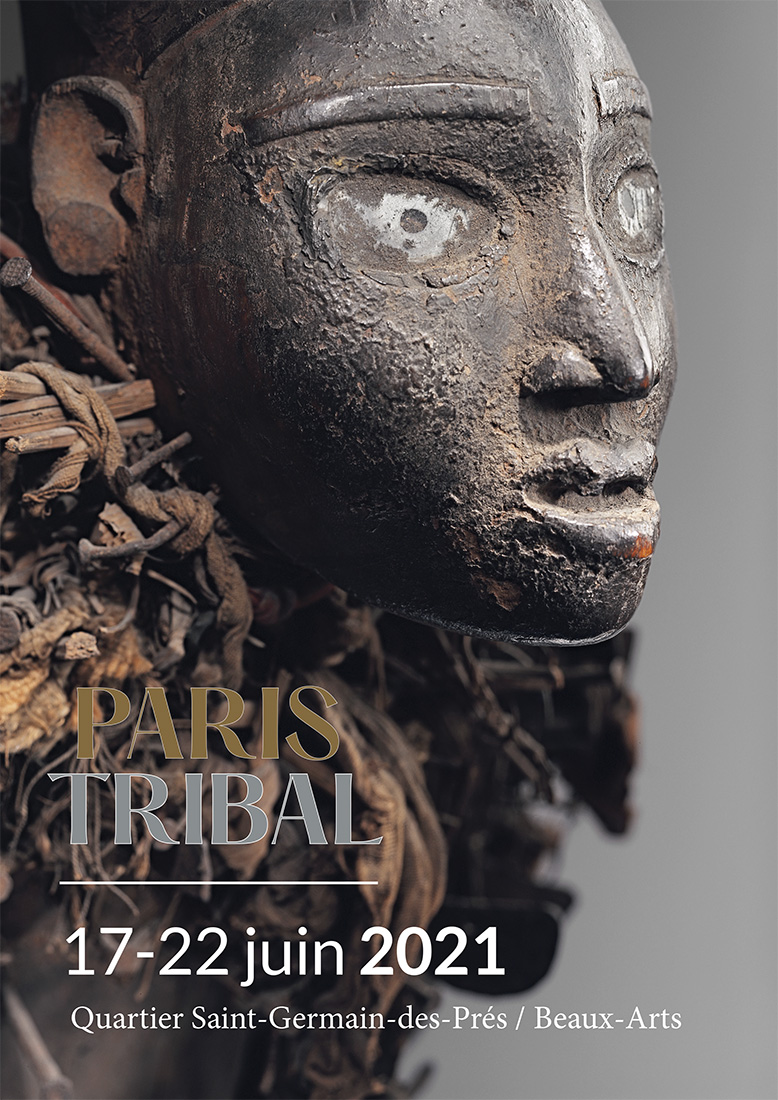 In eight years Paris Tribal has become an unmissable event in the world of tribal art and in the Parisian agenda. Its exhibitors' quality and special NDA - exclusive thematic exhibitions, a pleasant experience, both with collectors and new non-European art lovers in a convivial and warm atmosphere - explains this growing success.
This year, our catalogue pays tribute to our members' aesthetic and cultural choices, emphasizing their requirement and expertise. Each dealer is pleased to unveil a featured object from his / her gallery.
Thematic exhibitions are displayed along the way. Our clients and new tribal art lovers could expect as always to discover a selection of low price items - under 3000 euros.
Paris Tribal 2021 is a festive event in compliance with the sanitary rules, a springtime renewal atmosphere.